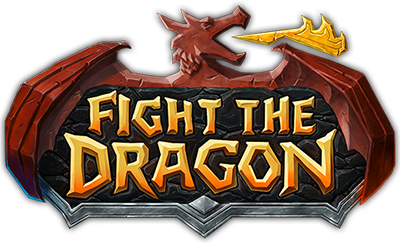 Check out the Official Fight The Dragon Website for more information!

BUILD | EXPLORE | BATTLE | LOOT
Fight The Dragon is a COMMUNITY CREATED Hack'n Slash RPG where players can team up and tackle exciting adventures made by other community members in our in-game Adventure Construction Kit.
Players can play single player, local split-screen (2 players) or online multiplayer (4 players) to complete 10-15 minute adventures in a non-linear order, which allows players to jump in for a quick fix or play multiple adventures over longer play sessions.
Collect loot, level up, conquer enemies and become a master adventurer!
KEY FEATURES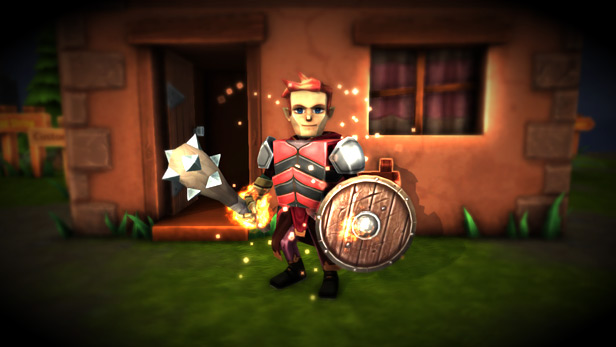 In-Game Adventure Construction Kit – Create and share Adventures!
Over 200 hours of unique gameplay created by our community!
Action packed Hack-and-Slash Adventuring in your own creations
Female and Male versions of all of our classes
Local Drop-In Split-Screen Co-Op
Up to 4 player online Co-Op (cross platform)
LAN Server for local 4 player Co-Op
Intense Dragon Fights with special dragon loot
Full gamepad & Steam Big Picture support
Steam Workshop for character customisation (only avail on Steam)
ADVENTURE CONSTRUCTION KIT
Become the ultimate Dungeon Master you always dreamed of being!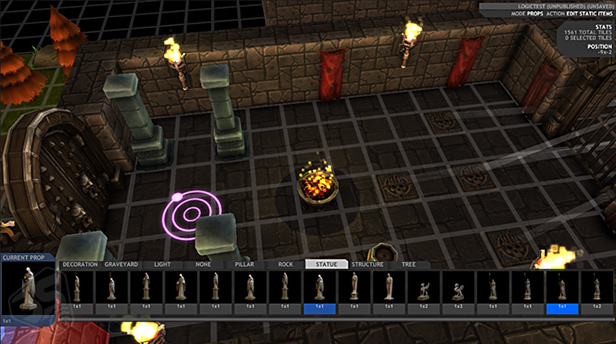 Fight The Dragon ships with a highly flexible in-game Adventure Construction Kit (ACK) that allows players to design, play and share their adventures with other players on all platforms around the world.
The ACK (as is the gameplay) is designed to be as intuitive to use via a gamepad as it is via mouse and keyboard. Creators are able to sculpt and paint environments, place props, enemies, NPCs, Traps, checkpoints and other key game elements including hooking up basic logic systems for switches/gates and traps.
The Fight The Dragon community have already published over 7000 fantastic adventures, which means we have hundreds of hours of gameplay already created.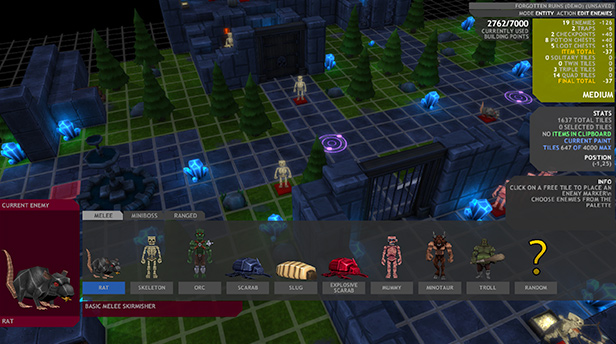 Creators are given a set number of build points and access to a large range of props, NPC's, enemies, basic logic systems and of course chests for dispensing loot, potions and keys.
Creators can set patrol paths for enemies, or set them to wander, defend their position or always attack.
NPC's have a range of visual skins as well as default animation sets for being scared, excited or angry and creators can add multiple sheets of 140 character dialogue for each NPC to allow them to tell a story to players.
BUY FIGHT THE DRAGON
Fight The Dragon v1.0 launched on Steam in December 2014 and since then we have pushed out over 7 updates to our community, taking on board both feedback and feature requests to ensure we make the best game we can.
You can view our full change list since launch on the Steam community Forum
Fight The Dragon currently supports Windows 7+, OSX 10.7+ and various Linux Distros
Fight The Dragon is available as a single license as well as a discounted 2-pack & 4-pack when purchasing from Steam.